Sanitary Centrifugal Pumps:
Cast/Forged to Min Wall Thickness of 6mm
Over 30 Years Service Life
Simple Design Easy to Maintain Low NPSH Requirements
High Efficiency
Low Noise Emissions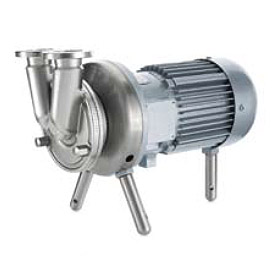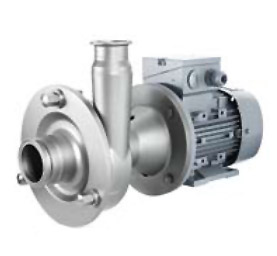 Sanitary Positive Displacement Pumps:
Hygienic, fully CIP-able rotary lobe pump
Handles products with viscosities of up to 1,000,000 cPs
Able Achieve Differential Pressure up to 34.5 bar
Large Pump Range
High Efficiency – Small Clearance
Gentle Product Handling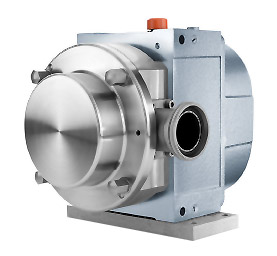 Sanitary Progressive Cavity Pump:
The progressive cavity pump is a positive displacement pump with one single rotating shaft.
A stainless steel rotor and a rubber stator
Renowned for their versatility,
Models are available in a choice of AISI 304, 316 stainless steel or in cast iron.
Flow rates up to 130 m3/h, pressures up to 24 bar and temperatures up to 100 °C.
Can handle almost any kind of fluid up to 800.000 cps., including abrasive liquids and suspensions with solids.
The pumping action is delicate, without sudden pulsation
The flow rate is proportional to the rotational speed.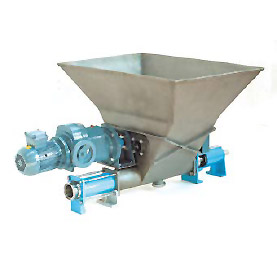 Sanitary Twin Screw Pump:
Positive displacement pumps with a twin screw.
Gentle handling of the product due to the shape of the rotor and the working without any product slip and dead zone.
No foaming.
High flexibility for wide products and duties.
Very high efficiency.
Excellent suction capability.
Constant performance even with products having a range of viscosities.
Differential pressure up to 25bar (max30bar).