THE COMPANY
Microtherm was established in the year 2001 where the name was derived from the word "MICRO" (Mixing) and "THERM" (Heat Transfer).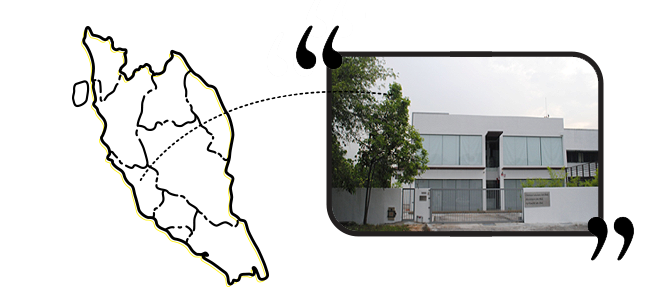 THE ORGANIZATION
• Microtherm Team comprises of knowledgeable, competent and dedicated staff with more than 30 years of experience in the food industry.
• Microtherm has always prided itself in providing process solutions with high-quality equipment coupled with excellent after-sales service.
• Affiliated with process technologist in Europe.
Major Project References
Sweetened Condensed Milk Mixing Systems
Malaysia
15,000lph Evaporated Milk Pasteurizer and Homogenization System
Malaysia
Complete Ice Cream mix pasteurizer and homogenization system
Malaysia
Complete Beverage Processing Plant and PLC CIP Plant
Malaysia
Vitamin E Emulsion Processing System
Malaysia
Juice Pasteurizer & CIP System
Malaysia
Juice and Soya Bean Pasteurizer
Malaysia
Complete Kaya Processing Plant & CIP
Malaysia
Complete Chocolate Spread Processing Plant
Malaysia
Soup Processing and CIP
Malaysia
UHT Homogenizer System
Malaysia
SCM Homogenizer system
Malaysia
Complete Juice Pasteurizer and Processing
Malaysia
22,000lph Sweetened Condense Milk Pasteurizer System
Malaysia
Pumps and Homogenizers
Malaysia
Milk Pasteurization System
Malaysia
Non-Dairy Creamer Wet Line Processing & PLC CIP Plant
Thailand
Sweetened Condensed Milk Mixing Systems
Malaysia
Kaya Processing Line
Malaysia
Margarine Pasteurizer System
Malaysia
Chocolate Chip Processing Line
Malaysia
Vacuum Pumping System
Malaysia
Sweetened Condensed Milk Complete Processing Line
Indonesia
Vacuum Pumping System
Malaysia
Sweetened Condensed Milk Piping works
Malaysia
NDC processing Equipment & Electrical Control System
Malaysia
PUMPS AND HOMOGENIZERS
Malaysia